UNPARALLELED PROFESSIONAL SERVICE WITH A FOCUSED APPROACH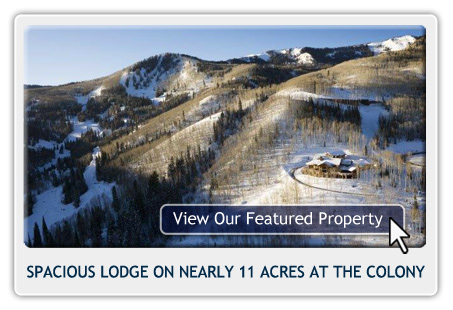 Ligety, Sharp and Leader have represented buyers and sellers of distinguished properties in Deer Valley and Park City since 1980. They deliver unparalleled professional service supported by the strength of the area's leading real estate brokerage, Prudential Utah Real Estate and the international presence of the Prudential reputation. Their objective is to share their extensive market knowledge in a personalized manner so that their client may make intelligent decisions based on sound information regarding local market conditions. Whether buying or selling, there is no substitute for the guidance provided by seasoned professionals. Their highly focused approach ensures that their clients receive personalized, effective direction.

Park City community News & real estate information
Latest From Our Blog
Posted on 25 February 2014 | 12:07 pm
...
more»
Posted on 19 February 2014 | 5:42 am
Ted Ligety wins the Gold in Men's Giant Slalom! He becomes second American to win TWO Gold Medals in Alpine Skiing! ... more»
Posted on 18 February 2014 | 2:21 am
Bill Ligety and family are enjoying the Olympic Winter Games in Sochi. Highlights below from his travel experiences on February 18, 2014:Weather has turned rainy and since we did not have any events to see we drove along the coast to Sochi. The drive from where we are staying near the mountain venues in Krasnaya Polyana to the city of Adler on the ... more»
Real Estate Information Resources
Park City Living

With over 350" of snow falling on the mountain town of Park City, Utah Park City Mountain Resort is right in the middle of it all. Park City is a great place to visit but an even more incredible place to live. Click here to view Park City Mountain Resort
Canyons Resort Living

The Canyons Ski Resort is one of three world-class ski resorts in the Park City, Utah. A vacation destination that combines luxury with pristine, white slopes and the best outdoor recreation opportunities in the country. Click here to view Canyons Resort
Deer Valley Living

From the professional ski instruction and perfectly groomed slopes, to the upscale shopping and dining establishments, Deer Valley® Resort is synonymous with luxury. Click here to view Deer Valley Resort